Gift Receipts
Updated a year ago
Our returns portal new gift return flow enables you to generate gift receipts for items purchased for others and distribute them to your gift recipients so that they can initiate a return or exchange for a new item without needing any extra order information and making the process even easier.
Giver Experience
When your receive your order confirmation email, there will be a gift receipt link. Once clicked, your will get the receipt and enter the name of the gift recipient. You then select which item(s) will be included in the gift. Multiple gift receipts can be generated per order if different items on the order are going to different recipients. Once the items are selected, you will be taken to a screen with a QR code that you can share with the recipient or print the receipt. The QR code link can be copied or the QR code can be sent via text or email.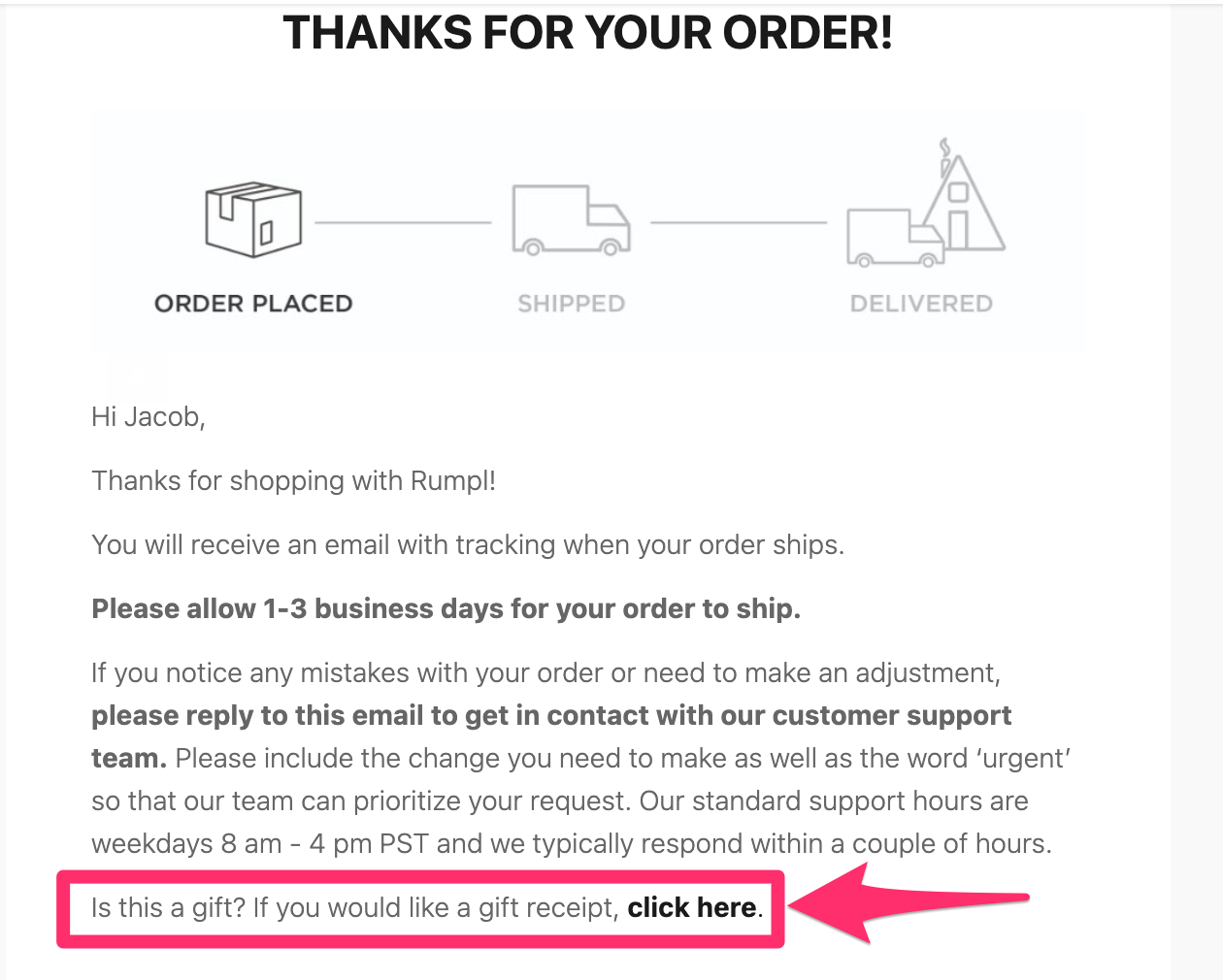 Recipient Experience 
Once the gift recipient accesses the QR code link, they are directed to a landing page where they can either initiate a return or print the gift receipt. If they choose to initiate a return, their order credentials will be automatically populated and they will immediately enter the returns flow. 
---
Still have questions? Email us at [email protected] or click on the chat bubble in the bottom right side of the page - Our customer support hours are 8 AM - 4 PM PST from Monday to Friday and we typically respond within 2 hours.
Was this article helpful?